In China, bottleless water coolers have two main types of refrigeration technology. One is the compression cooling technology. The other is the electric cooling technology.
The two types of refrigeration technology are good. But knowing the difference between them is better for your business.
Why? It will make your procurement process more effective.
The difference between the electric cooling and compression cooling technologies of bottleless water coolers are:
Electric cooling technology is smaller compared to compression cooling technology. They do not take up much space.
Electric cooling technology has no liquid or gas medium. As compared to the compression cooling technology.
Electric cooling technology does not pollute the environment. It does not contain hydrofluorocarbons.
Electric cooling technology has a faster processing speed than compression cooling technology.
The electric cooling technology is easier to control. It also has a longer lifespan than the compression cooling system.
Now, we're going to look into these points in-depth. Read on to find out all you need to know about the two different cooling technologies as an importer from China.
What Is Compression Cooling Technology?
They are also known as vapor-compression refrigeration systems. They are the most common types of cooling technology in bottleless water coolers. They are good for both personal or public facilities.
In the U.S. market, compression cooling systems hold the highest number of sales. This is because of their energy-saving potential.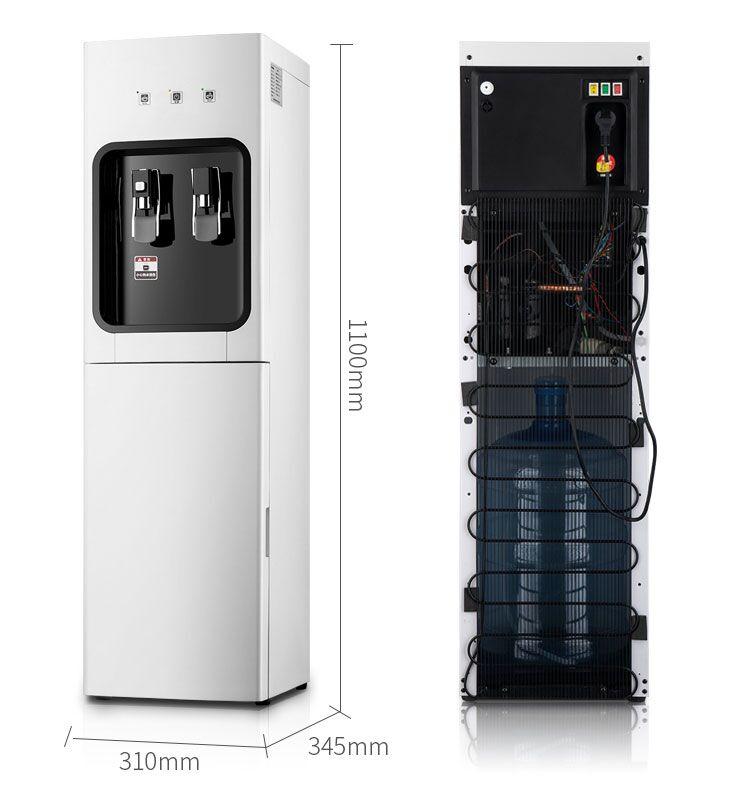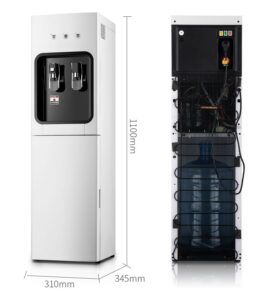 In bottleless water dispensers, compression cooling technology uses refrigerants. These are circulating fluids that act as a medium for absorbing heat.
They absorb heat from the inside and reject heat from the outside. They act as insulators from the external environment.
The compression cooling technology has four main components.
These components are:
Compressor
Condenser
Thermal expansion valve
Evaporator coil
Compressor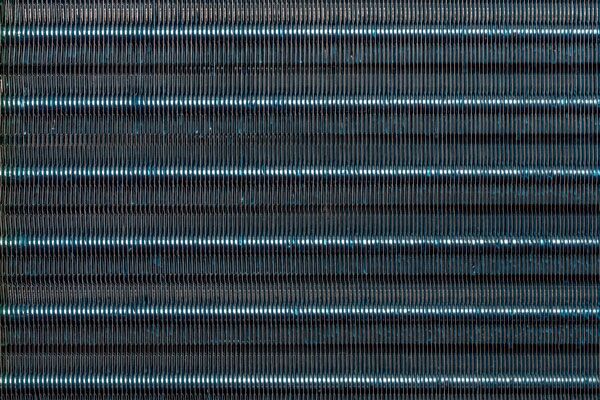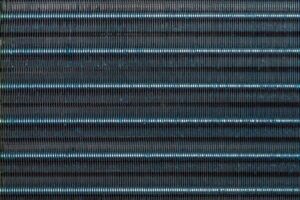 This is a mechanical device in the compressor cooling technology. It increases gas pressure. It increases the pressure of the gas by reducing the volume of the gas. They are like pumps.
Condensers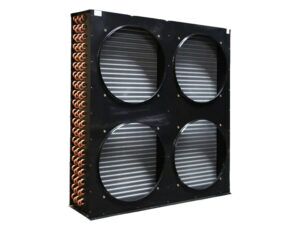 These are the heat exchangers. They help to convert gases into liquid. They do this by cooling and transferring heat to the environment.
Thermal expansion valves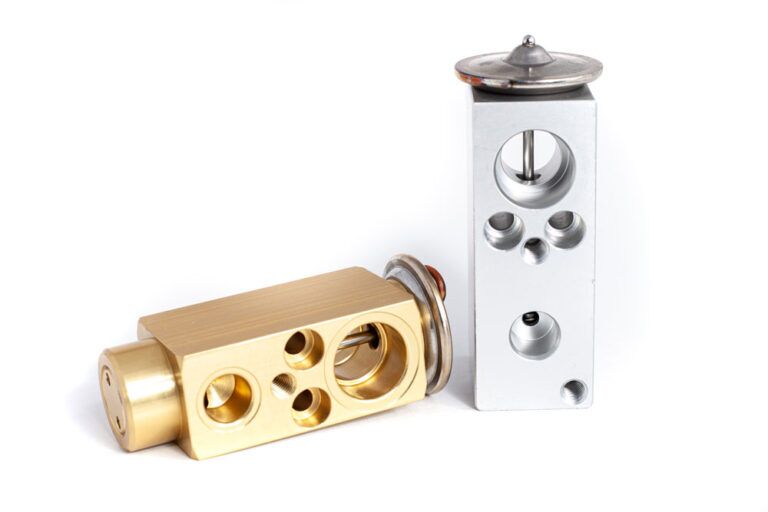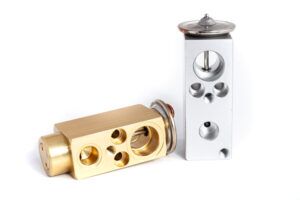 These are the metering devices. They are also known as thermostatic expansion valves (TEV).
In compression cooling technology, they control the amount of refrigerant in the reservoir. But it can't regulate the temperature of the evaporation process to a precise value.
Evaporator coil
This component of the compression cooling system condenses the water flowing through it. It brings about the cooling effect.
How Does It Work In Bottleless Water Coolers?
A bottleless water cooler with compression cooling technology is common. They are good for offices, hospitals, homes, and even schools.
They also provide a water supply that is clean and pure for a large group of people.
Bottleless water coolers with compression cooling technology have reservoirs. This is where the refrigerant chills the water. It does this with the help of the compressor.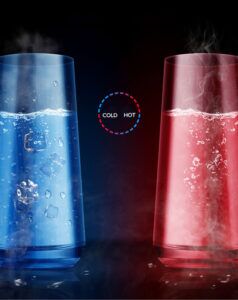 The refrigerant absorbs heat and cools the water within the reservoir.
When it passes through the dispenser, it compresses and turns into gas.
This gas then absorbs the heat around the water reservoir. This whole process cools the water in the reservoir.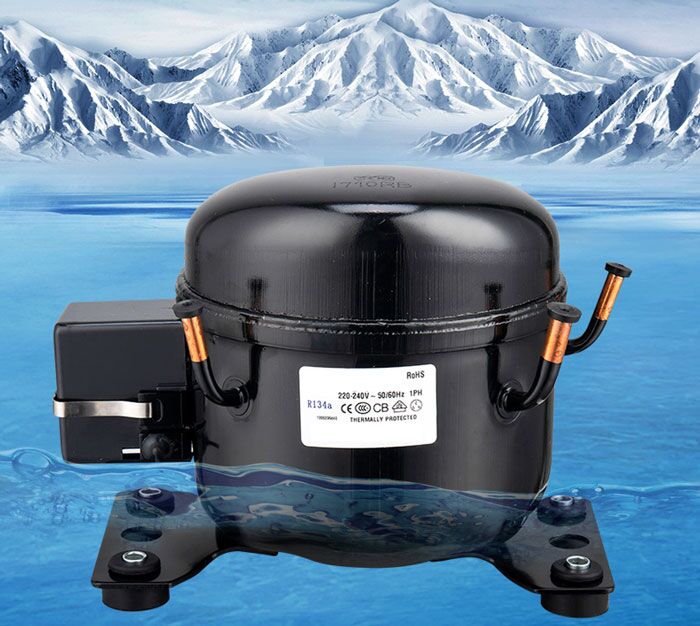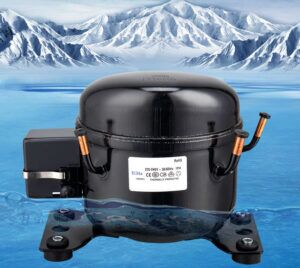 As you use the bottleless water cooler, it refills the water in the reservoir. After the refill, the process repeats itself.
Water coolers that use compression cooling technology come in three systems.
There are:
Reservoir system
Ice-bank cooling system
Pressure vessel direct-chill system.
What Is Electric Cooling Technology?
The electric cooling technology uses the Peltier effects. It is also known as thermoelectric cooling technology. It is not as common as compression cooling technology.
The Peltier effect occurs when there is heating or cooling in an electrical junction.
Electrical cooling technology involves the transfer of heat. During this transfer, there is the consumption of electric energy.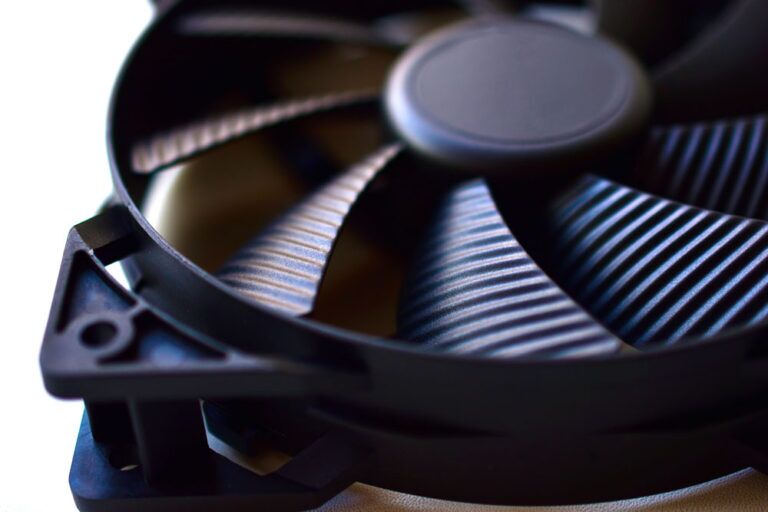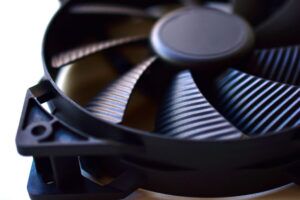 Bottleless water dispensers with electric cooling have two sides. When an electric current flows through the system, it carries heat from one side to the other.
When this happens, one side becomes hotter and the other becomes cooler.
There are requirements in electric cooling technology.
These are:
Semiconductors.
Materials with low thermal conductivity.
Semiconductors
In a Bottleless water cooler with electric cooling technology, semiconductors are necessary. They need narrow band-gap semiconductors.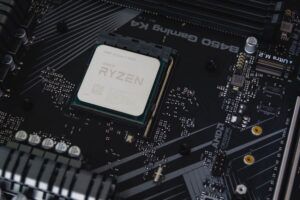 This is important for operating at room temperature. It is very important in the cooler side of the electric cooling technology.
Low thermal conductivity
Materials with low thermal conductivity are necessary for electric cooling systems. This translates to the use of heavy elements in the technology.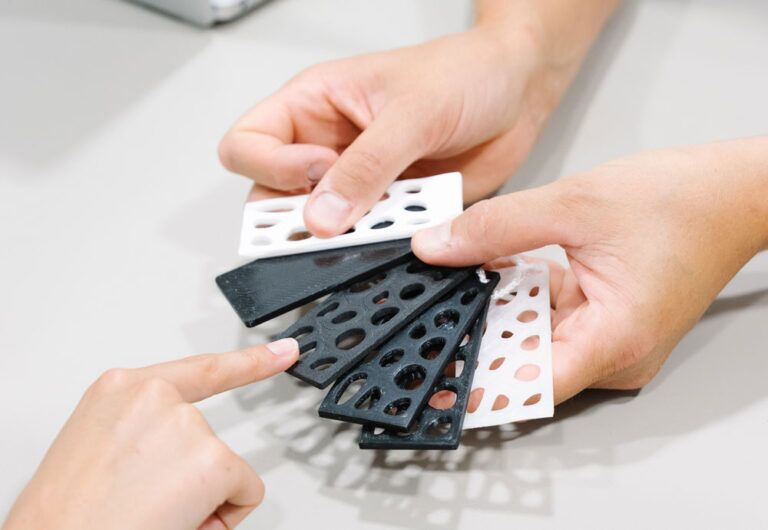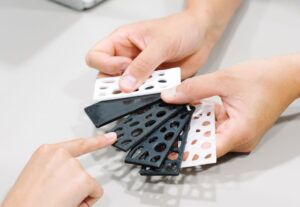 These are necessary because it prevents the heat from going back to the cool side.
How Does It Work In A Bottleless Water Dispenser?
Some bottomless water coolers use electric cooling technology for cooling. And it occurs when electric current moves between materials. For example, electric currents moving from a metal plate to a ceramic wafer.
When this happens, it heats the energy. Which is then absorbed in the semiconductor.
The semiconductor keeps absorbing the heat till there's none left.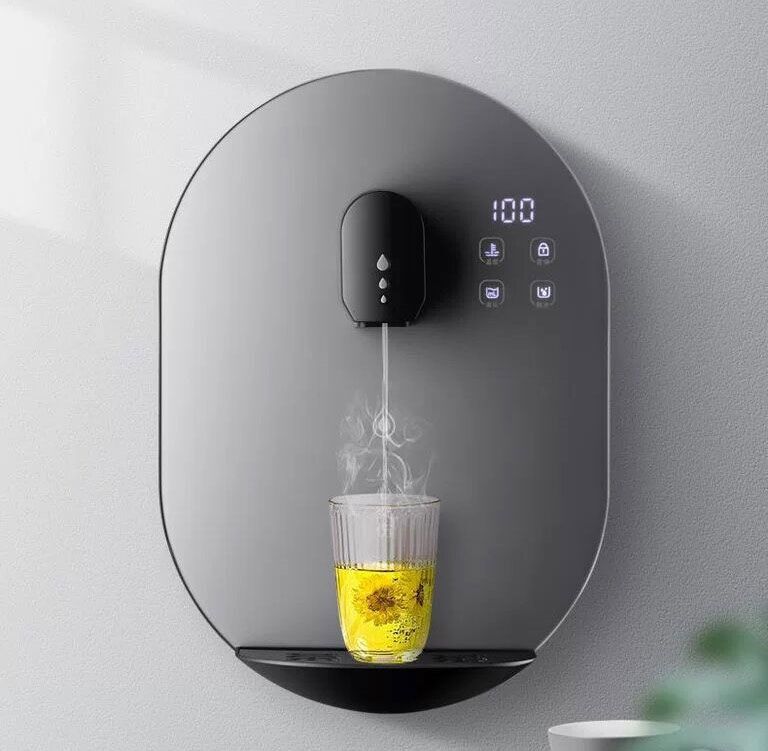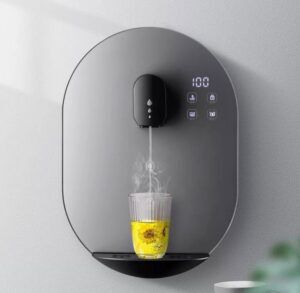 This whole process makes the water in the reservoir cooler.
Electric cooling systems are not good for hot locations. This is because it takes a longer time for the water in the reservoir to get cold.
Comparison Between The Electric Cooling System And Compression Cooling Technology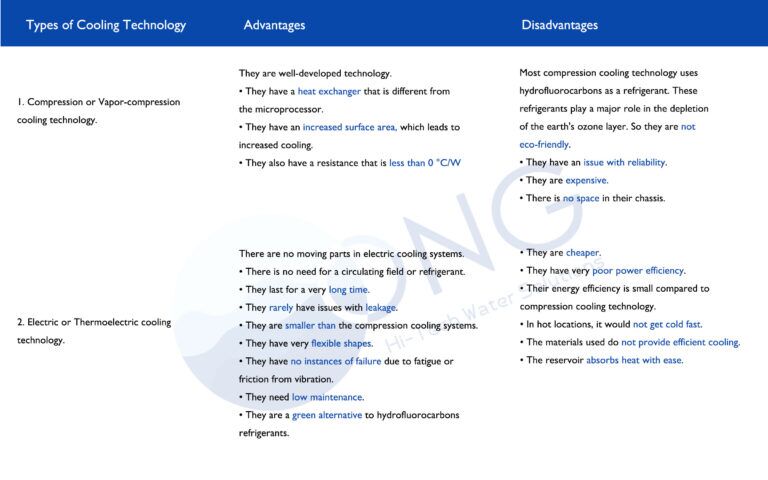 What Kind Of Bottleless Water Dispensers Do These Two Technologies Work On?
Compression Cooling Technology
The compression cooling technology is good for free-standing bottleless water coolers.
The free-standing bottleless water coolers are available in several styles. They also have different filter options and colors. Free-standing bottleless water coolers with compression cooling technology are great choices for: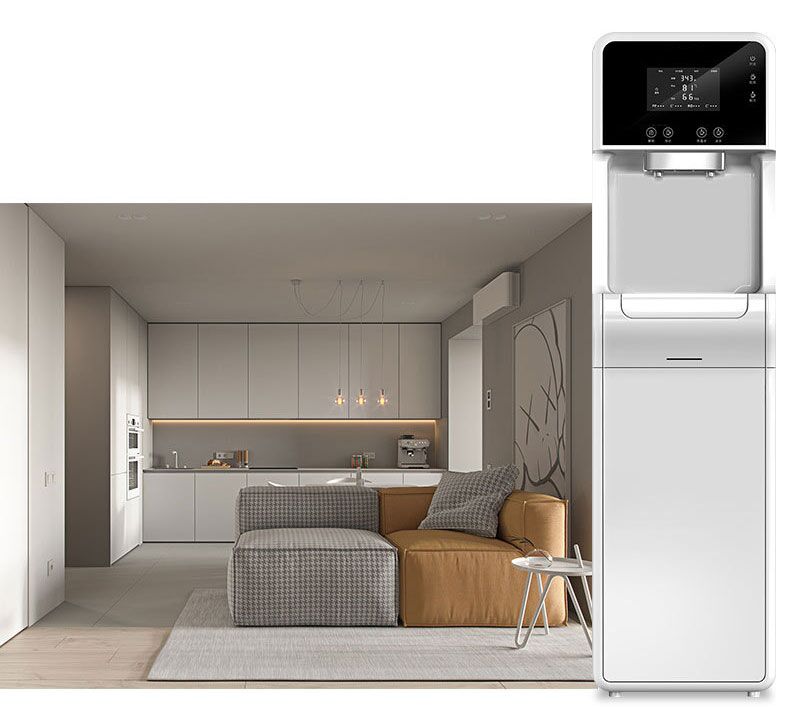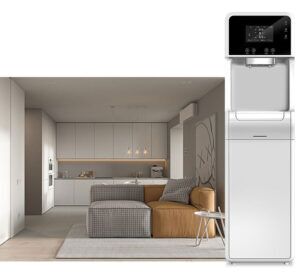 Offices
Homes
Factories
Fitness centers
Retail outlets
Medical centers
Reception areas
They are also best when you have plenty of available space. Or when you don't have a desktop or a countertop. They are also good if your countertop does not have enough space.
Electronic Cooling Technology
The electronic cooling technology is good for countertop bottleless water dispensers.
They are a great choice for wall-mounted bottleless water dispensers. The countertop variety of water dispensers comes in several sizes. And they are a good fit for your homes or businesses.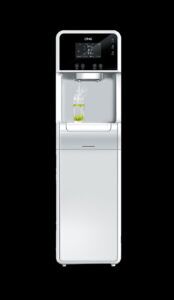 Countertop bottleless water coolers are ideal for businesses like:
Cafeteria
Break room
Medical offices
Lounges
Office lunchrooms
Countertop bottleless water dispensers are good for places with limited space. Or for desktops or countertops with enough space.
What Is The Difference In The Production Cost Of The Two Technologies?
There is little difference in the production cost of the two technologies. Electric cooling technology is cheap, and it also lasts long. Although it is not energy efficient.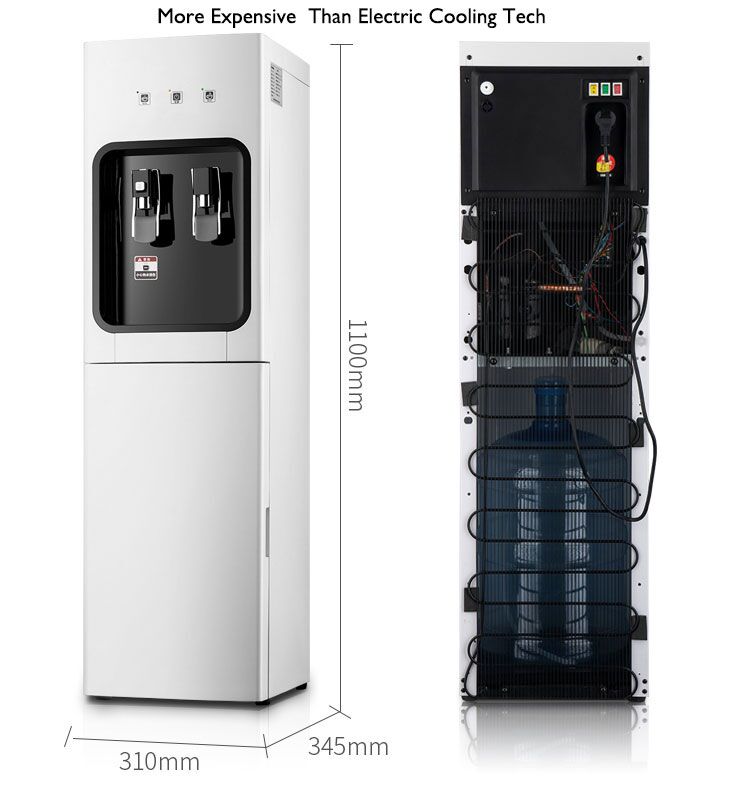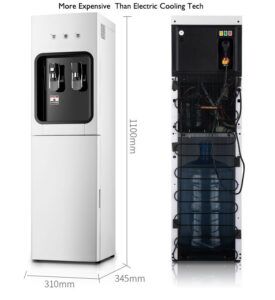 Compression cooling technology is expensive. The duration of the bottleless water dispenser is dependent on the quality.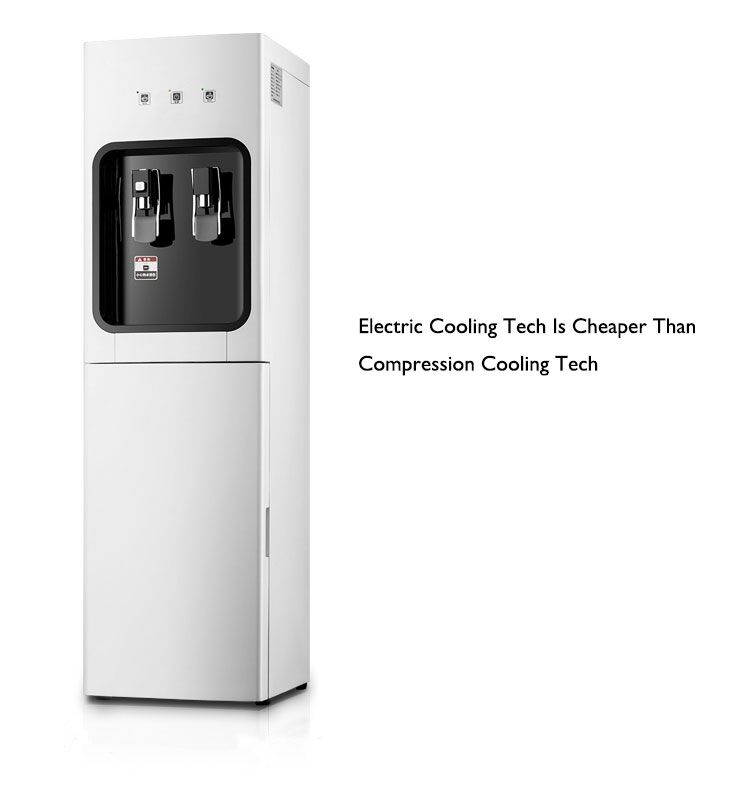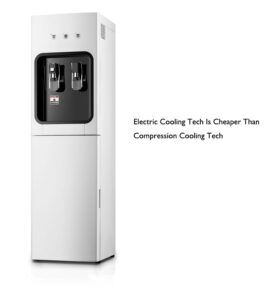 But as a general rule, the countertop bottleless water dispensers are cheaper.
Which Technology Should You Go For When Buying Bottleless Water Dispensers?
When it comes to which technology of bottleless water dispensers to buy. Go for what you need.What's your purpose for the bottleless water dispenser? Where will you install it? What space is available? How many people are going to use it?
When you answer these questions, it would give you a hint of which water dispenser to get.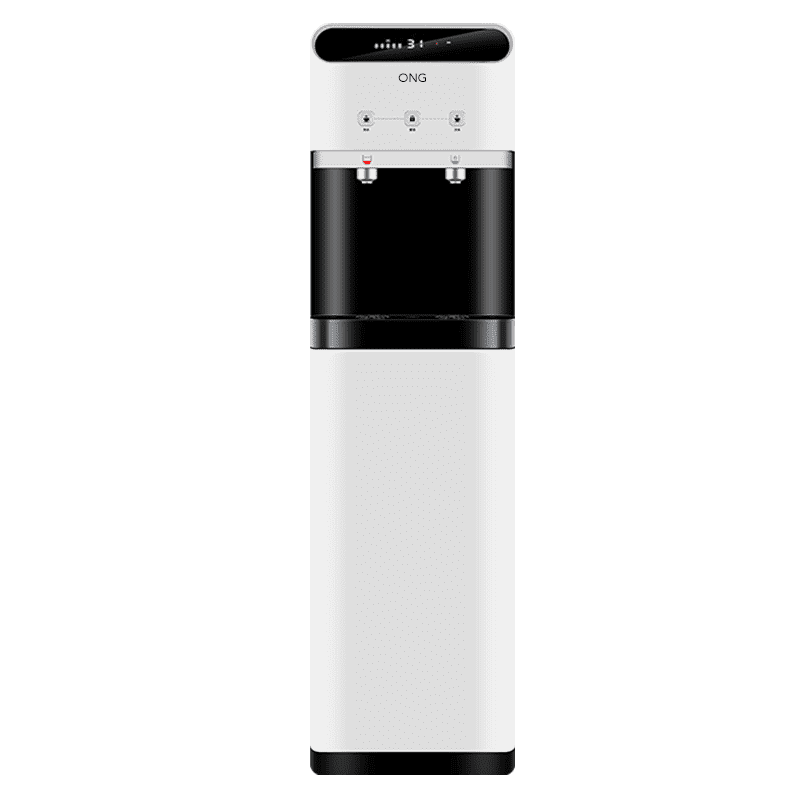 If you need a free-standing water dispenser, pick a compression cooling dispenser. If what you need is a desktop or countertop dispenser, choose an electric cooling cooler.
The electric cooling technology is also good for wall-mounted bottleless water coolers.
Conclusion
From the tens of thousands of water cooler suppliers in China, it is not easy to identify the good ones. But if you follow this point, you'll be able to fish out about 80% of unqualified suppliers.
I hope this article will help you as you begin your business. If you like this article, why not subscribe now to get updates later?