Importers from USA or Canada often apply NSF when selling bottleless water coolers. This may make them unfamiliar with CSA certification. Are Chinese non-NSF factories not good factories? If you believe this, then you may have missed a good factory.
The answer is: The biggest difference between CSA and NSF is that end-users of foreign markets such as the United States or Canada are very familiar with NSF. Meanwhile, Chinese suppliers always face importers so generally use CSA certificates to pursue cost-effectiveness. CSA certification standards are similar to NSF.
Fully understanding the difference between CSA and NSF certifications for bottleless coolers is one of the keys to a successful procurement business in China. If most Chinese factories apply with CSA standards, will it affect my imports? Is this certificate available for my customs clearance? How is NSF certified? Keep reading, you will get the answer.
What are CSA and NSF certificate?
CSA Canadian Standards Association certificate applies to Canadian National Standards. CSA certification is essential to both producers and users of the product. Standard making bodies such as SCC (Standards Council of Canada), UL (Underwriters Laboratories) developed CSA.
CSA Group founded in 1919, is recognized by the Occupational Safety and Health Administration (OSHA) as a Nationally Recognized Testing Laboratory (NRTL) in the United States. It is also recognized by the American National Standards Institute (ANSI) and the U.S. Environmental Protection Agency (EPA). ) And the U.S. Department of Energy (EPA).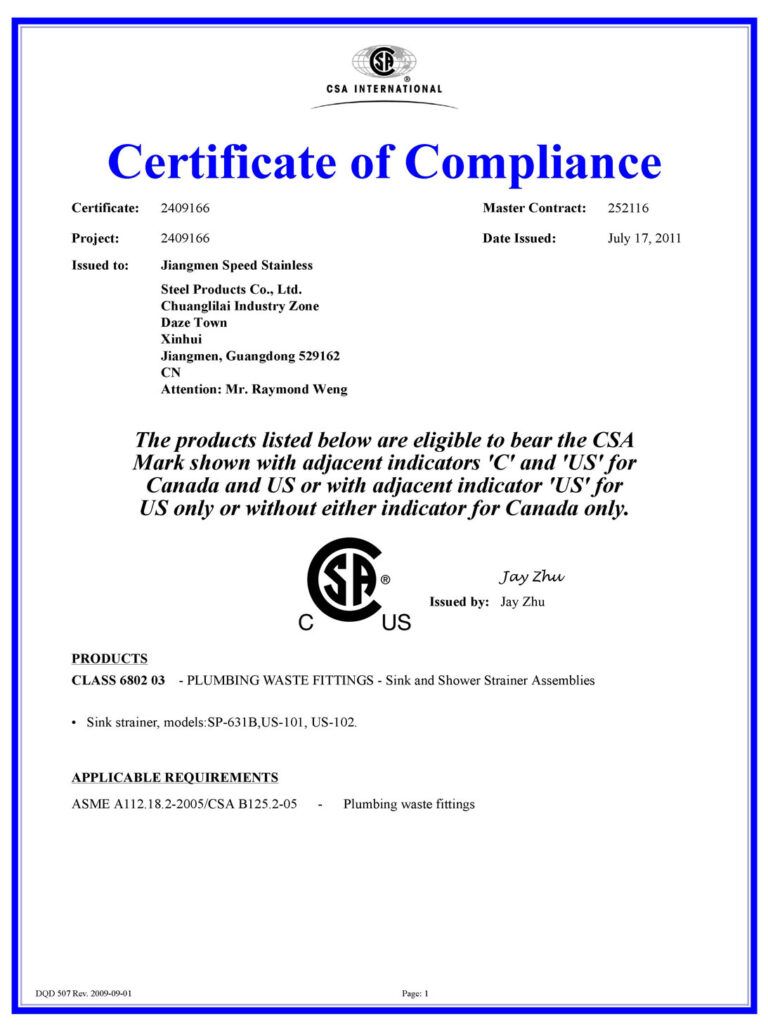 The standards are for electrical appliances, medical devices, machinery, equipment, etc. CSA certification is essential to producers of a product regardless of the country. Yet, CSA Certification applies to CSA standards like;
The organization certifies to U.S. standards such as ANSI/UL.
International standards such as IEC (International Electrotechnical Commission, ISO (International Organization for Standardization). Also, CSA Verification may be on the criteria of international agencies. CSA has 1,400 standards for the safety performance of products, processes, and services.
It includes industry, professional associations, government and regulatory authorities, and consumers. CSA Does Not Mean the certificate is for Canada Only. CSA certificate issued in China is important to Chinese factories. It ensures the safety of consumers or Purchasers. Factories often have trouble understanding how a factory certification works.
NSF NATIONAL SANITATION FOUNDATION certificate focuses on improving sanitation standards. NSF auditors evaluate NSF certificates yearly by NSF auditors for certification renewal. One of the goals of NSF is to ensure compliance. Either among any approved items on health rules to prevent any food-borne-related illness. During manufacturing, factories adhere to safety measures. They do this by testing the quality of the product.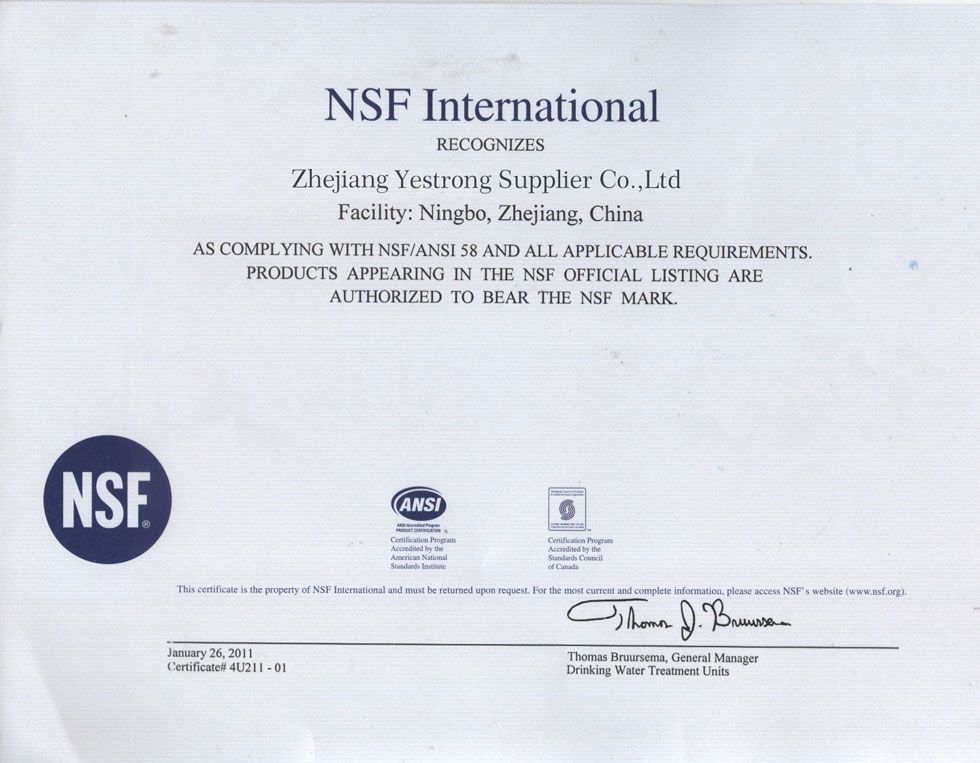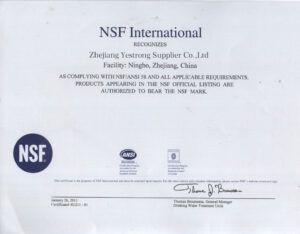 NSF classified into;
NSF International, which regular mark indicates that it Is an internationally recognized certification.
NSF C got approved for compliance with Canadian standards only. It means that recognition is by the Canadian market only.
NSF US got approved for compliance with the United States' standards only.
NSF C U.S complies with North American standards, which are in both Canada and the U.S.
NSF certification involves regular inspections of manufacturing facilities. Re-test products to ensure that they meet the same standards of NSF required. Is there a reason why a product fails to meet one or more certification criteria? Not to worry, will NSF take action to protect factories? Products that earn NSF certification means that it is "NSF certified" or "NSF listed". It displays the applicable NSF certification mark. The mark shows the test got carried out. Which is by one of today's most respected independent product testing organizations.
When testing bottleless water coolers and equipment to determine whether they meet NSF or CSA certificate, the following points should be considered:
Manufacturing facility safety
Durability and build quality
BPA and BPS-free plastics
Manufacturing test results
Accurate labeling and marketing statements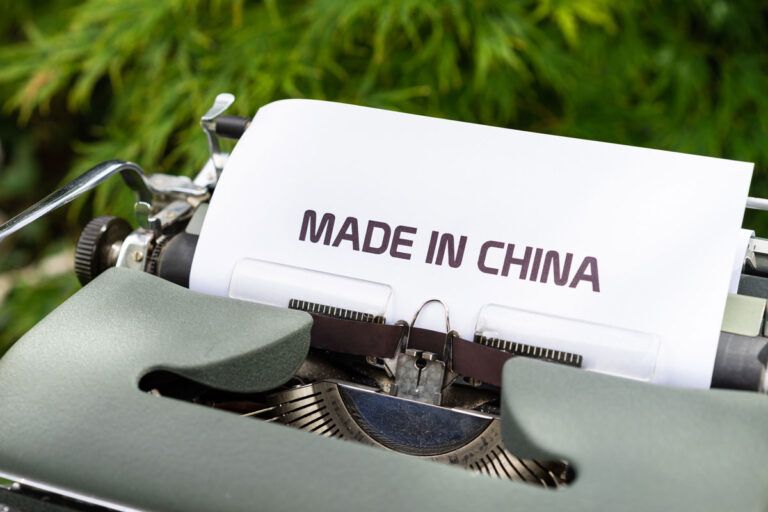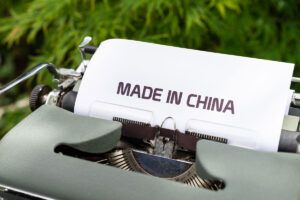 You can consider this as no matter which certificate the manufacturers apply with, their products (the certain style for testing) are very qualified.

When choosing a bottleless water cooler factory, which certification should prevail, CSA or NSF?
When choosing a bottle-less water coolers factory, what certificate comes to your mind? Either NSF and CSA certificates are essential. The certifications are crucial to assess, the factory's performance gets conducted every year. It verifies the materials in the factory. And uses the materials in the entire year of manufacturing.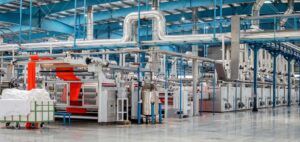 A factory that needs certification should pay a licensed company to get such a document. The factory audits and ensures that it meets the required standard.
Due to the most of importers intense to apply their own NSF certificate for local selling. And some Chinese manufacturers apply for CSA certificates. When you are picking factories, no matter NSF, or CSA certificate is fine. The only different thing is:
Manufacturers who qualify with NSF maybe open their brand to the end-user market too. That means such manufacturers are maybe also your competitors in your market.
You should focus on quality management, qualify control, OEM experience, R&D team, even staff turnover rate, be honest, no matter NSF or CSA certificate, if Chinese manufacturers are willing to spend time and money, 99% of them can get them successfully. However, a real good manufacturer can't tell you lies about everything, especially some factors relative to their employees, working environment, etc. By the way, for bottleless water coolers, most Chinese manufacturers apply with CE, CB certificate.
How to identify the authenticity and validity of CSA and NSA?
The most effective way is to search the CSA or NSF corresponding site on Google. Below I have listed their website and attached an example.
Validity of CSA:
Validity of NSF: https://www.nsf.org/certified-products-systems
Input the legal full company name of manufacturers in China who are qualified with NSF. It will show the result.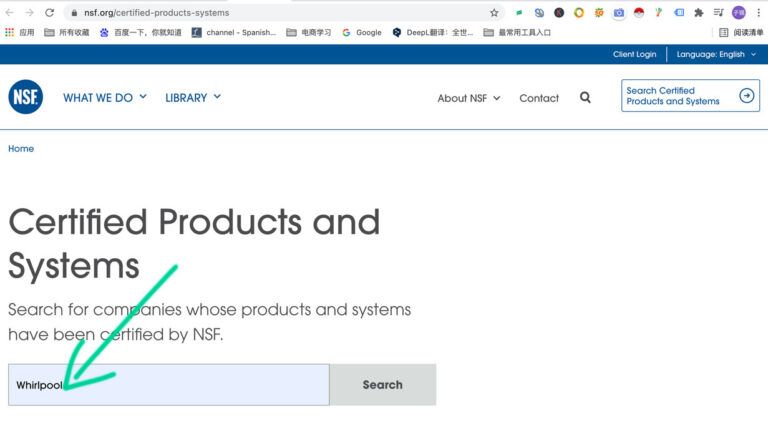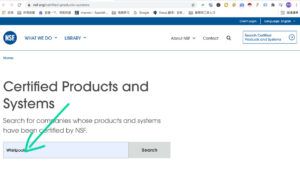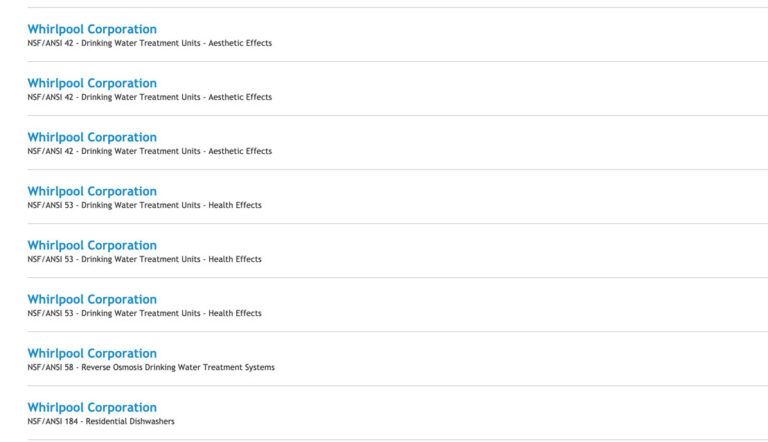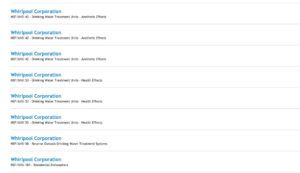 Can I use CSA or NSF certification for importing bottleless water cooler?
Yes, sure. Importers can use NSF certification or CSA certification for customs clearance. The organization supports customers and ensures strict regulatory compliance for international trades.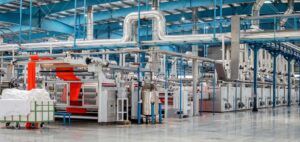 The way customs officials identity: Test report if any
The customs officials may not be able to identify the quality of goods imported. In order to assess the value of such goods, customs officials may draw samples of such imported goods and arrange to send for testing to government authorized laboratories. The concerned customs officer can complete the appraisement of such goods only after obtaining such a test report. So test report is one of the documents under import customs clearance and formalities under some specific goods.
Why do Chinese Factories use CSA certificates instead of NSF certificates?
However CSA and NSF certificate is a certificate that is globally issued, as an alternative choice, CSA is the more cost-efficient in China. This is because NSF certification focuses on the end-user market, whereas Chinese suppliers always face importers so generally use CSA certificates to pursue cost-effectiveness. CSA certification (also face to end-user) standards are similar to NSF.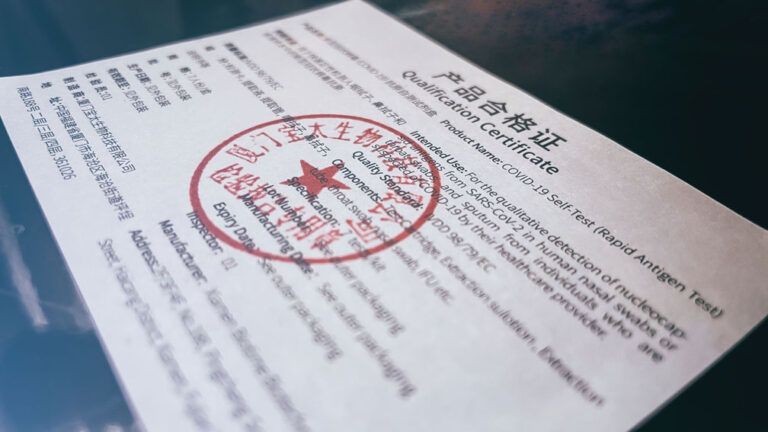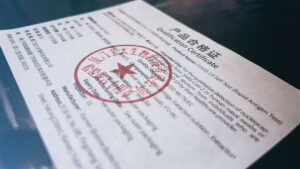 CSA certificate accredits as a certification body. It serves the industry in Canada and other global marketplaces. CSA Group ensures and certifies many international leading brands to confirm. It assesses that they follow U.S. standards written by NSF and more.
Wrap up
Chinese bottleless water cooler factories choose the most preferred certificate for safety like CE, CB, CSA, UL, NSF, etc. Don't miss the good factories only because they are not qualified with all certificates. Understanding the difference between CSA and NSF, you will find it is easier to filter a good factory.